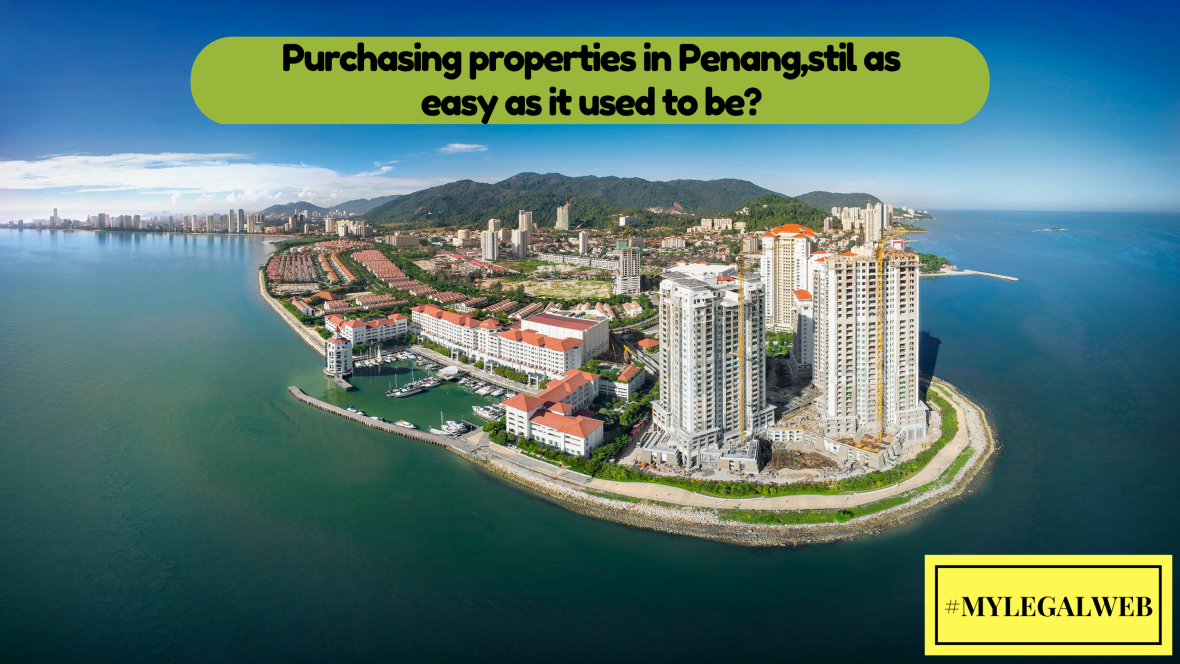 To prevent the adverse effects of a property bubble and to attract genuine buyers rather than speculators,the Penang State Government has come out with their latest ruling in which come into effect on 1 February 2014, of imposing a 3% levy on non-citizens on the purchase price who purchase property in the state, to further curb speculation activities in addition to the existing application fees of RM 10,000 (for individuals) and RM20, 000 (for companies). The new ruling is gazette under Rule 83, Penang Land Rules on foreign state consent which has come into force on 1 February 2014.
This was the old rule, but as of the 16th of March 2017,The reduction will apply only to stratified properties on the island costing between RM1 million to RM1.5 million, said state executive councillor Jagdeep Singh Deo. This was decided after taking into account proposals by Penang Real Estate and Housing Developers Association (Rehda).Rehda Penang had proposed to the state to reduce the approval fee to 1.5 per cent and for the state to reduce the minimum price for foreign purchase of stratified properties on the island to RM800,000.
He further mentioned that he didn't reduce the cap price for foreign purchase of properties in Penang but instead opt to increase the minimum price for landed properties on the island from RM2 million to RM3 million.The Penang state government also introduced a 3% approval fee for all foreign purchase of properties in the state at that time.
Jagdeep told a press conference in Komtar today that all landed property purchases by foreigners will continue to attract the full fee."We came to these decisions to protect the locals' interests," he said.He stressed that this decision does not include any reduction in minimum price for industrial properties.
He again reiterated that there are no discounts given to foreigners to purchase properties in Penang, regardless if its industrial, residential or commercial.